Ohara E6 Glass in the GMT 
University of Arizona's Richard F. Caris Mirror Lab begins the fabrication of the seventh primary mirror to complete the Giant Magellan Telescope
E6 Glass for World's Largest Telescope
Ohara is very pleased to be a multi-decade supplier to University of Arizona, and we are proud to state that we have provided more than 200,000 kgs of E6 glass chunks to the Richard F. Caris Mirror Laboratory. Thousands of kgs of E6 glass has been used in the primary mirrors of the Giant Magellan Telescope (GMT), the world's largest telescope. 
The photos below provide an overview of GMT at Richard F. Caris. Mirror Lab.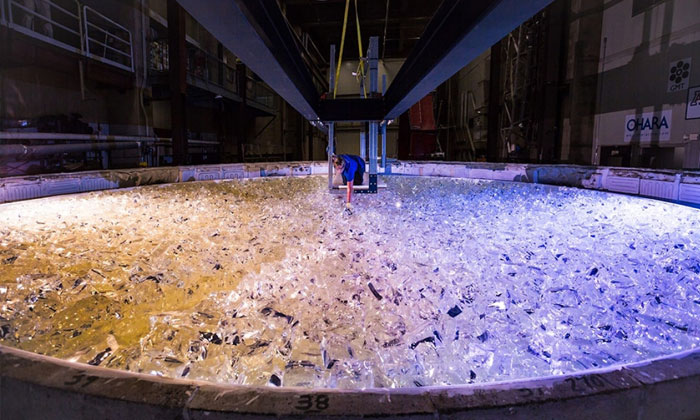 University of Arizona Richard F. Caris Mirror Lab staff member places chunks of Ohara E6 low expansion glass into a mold prior to the casting process. Credit: GMTO.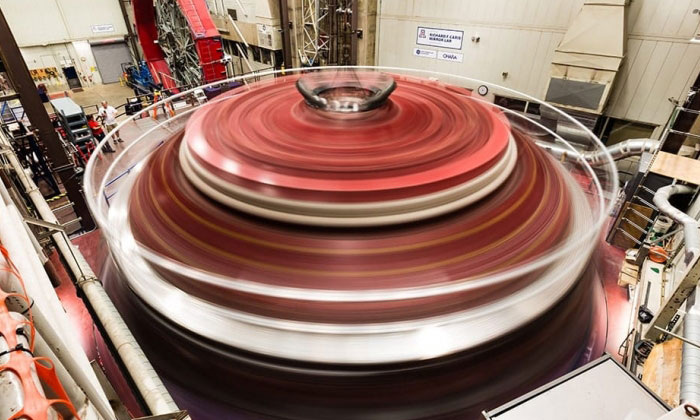 The process of spin-casting was developed and perfected at UofA's Richard F. Caris Mirror Lab. Molten glass is cooled very slowly while it solidifies into the desired mirror shab inside a rotating oven. Credit: GMTO.